Norwood Hallowell joined the regiment today as a Lieutenant Colonel. Peter Vogelsang joined Company H of the regiment as a Sergeant today. He was subsequently promoted to Quartermaster Sergeant, and later commissioned as a 2nd Lieutenant and then as a 1st Lieutenant.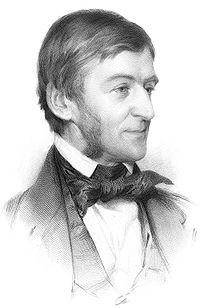 Two letters from
Shaw
, to his mother and to his father:
Readville [BCF]

April 17 1863

Dearest Mother,

About half a mile from here I have discovered a very nice house kept by a lady who takes boarders. So, if I find it best to return here immediately after our marriage, Annie will come & live there. Both she & I want you to come too, for I don't want to go away without seeing something more of you than I have. I shall ask Clem to come too. Annie will come there, at any rate, after we leave Lenox—and if you refuse this invitation I shall begin to think you don't want to see me. It is a very pretty place, and you can have a private table & parlour & everything else.

I saw Effie at Milton Hill last night. She looks a little tired, but otherwise well.

Your loving son,

Robert G. Shaw
---
Readville [BCF]
April 17 1863

Dear Father,

I received yours of the 14 inst. enclosing recommendation from citizens of Haverhill, for Wingate.  I will hand it to the Governor today. The others he already has. The only notice he ever takes of such papers is to hand them to me. Every  officer who has been appointed since I arrived, has been chosen by me, and I like to see them before I take them. Couldn't Wingate come on here?  There may be more vacancies than I expected, if Genl Foster doesn't come out safe — and John White, whom I expected, can't come. I showed Charles Lowell your letter in Effie's presence & I think she read it herself.

Your loving son

I hope you will come to Boston before I go.